Cannabis provides a wealth of opportunities for seasoned and new-to-market entrepreneurs.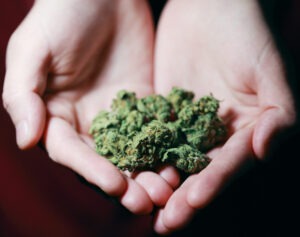 Our involvement in every facet of the industry includes collaboration with clients in every specialty (cultivation, processing, secure transport, safety compliance, and provisioning) and industry regulators (Michigan Department of Licensing and Regulatory Affairs).
The Grapp Lerash team has been relied upon to provide valuable insights to individual investors, conglomerates, tribal operations, local governments, and the Michigan Cannabis Regulatory Agency through multiple channels.  Our team of experts supports governmental entities and clients across the entire State of Michigan and nationwide in compliance efforts.
Grapp Lerash specializes in and is the industry leader in Annual Financial Statements ("AFS").
Annual Financial Statements are promulgated in Section 701 of the MMFLA (Rule 20) and include a comprehensive set of Agreed-Upon Procedures to be applied to licensees' financial and operational records.
Our firm has set the best-in-class standard, issuing the first AFS reports industry-wide, and over 30% of the current licensed industry reports, covering all aspects of Michigan's Medical and Adult-Use Marijuana (Marihuana) market.  Our team has been featured in Michigan Association of Certified Public Accountants presentations, Michigan Cannabis Regulatory Agency workgroups and publications, and various, collaborative, internal publications specific to the industry.
We deliver at every level, providing a full spectrum of services that include:
Pre-licensing attestations (capitalization)
Licensing support
Business entity selection and structuring
Accounting and financial statement preparation
Cash flow planning and management
Tax planning and compliance (Section 280E and 471)
Internal control structuring and compliance reporting
Annual financial statement procedures
We provide our clients with the best and brightest minds to tackle complex issues, including merger and acquisition deals, contract negotiation, tax planning, and more.  As you grow (or process, provision, transport, or test), let us know how we can help you!